Welcome to South Community Recovery Network
SCRN recognises that a person's lived experience is their best asset and we welcome anybody who has an interest in recovery

SCRN is a partnership of peer-led, person-centred recovery initiatives, drop-ins and support groups throughout the south sector of Glasgow.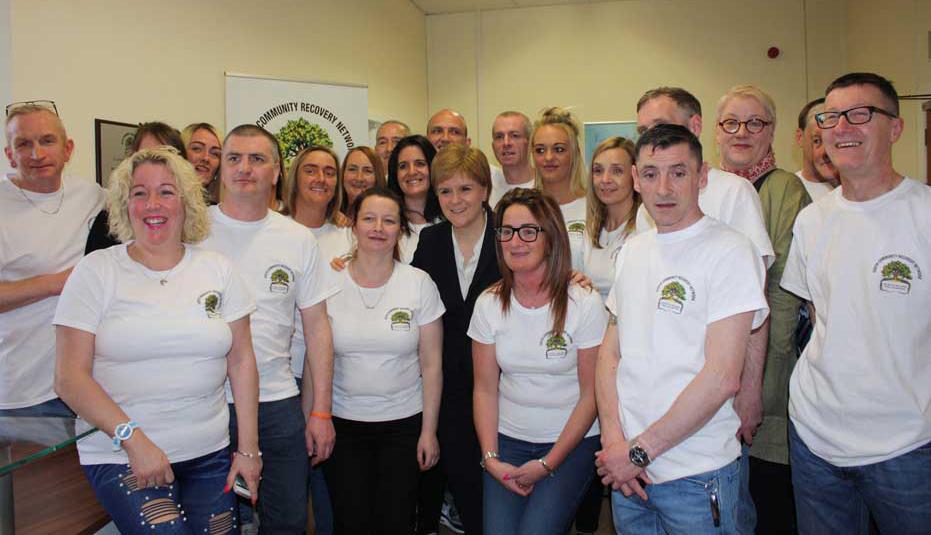 SCRN New Premises
The initiatives have been created and developed by volunteers with lived experience in overcoming many barriers throughout their lives to access routes to recovery from alcohol and drug misuse.

We are working towards helping others achieve the same freedom.

Glasgow Recovery Communities winning the Healthier Lifestyle Award at the Scottish Health Awards Ceremony on Thursday 1st November 2018 with Joe Fitzpatrick MSP, Minister for Public Health, Sport and Wellbeing.